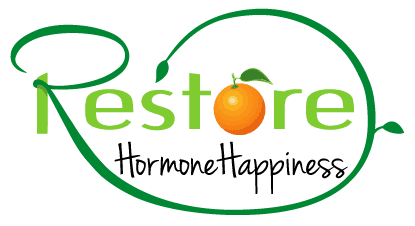 Join our Online Group Program and get a new lease on life!
Elevate your energy!
Sleep soundly!
Calm hot flashes!
Feel at home in your body!
Contact me today at 401-835-5687 or by email if you'd like to be informed about when the next program begins!
WE KNOW HOW YOU FEEL…
Kids, work, commitments, lack of time to focus on yourself have left you wondering if you'll ever feel like yourself again. This program is geared primarily to women 40 and over who are feeling frustrated with the changes mid-life is dealing them.
Can't lose weight like you used to?
Missing that burst of energy?
Trouble sleeping?
Irritating hot flashes?
These and many more of the symptoms we begin to notice in our 40s and beyond are tied to both the stress hormones and sex hormones our bodies produce. As imbalances begin to take root and grow so do our symptoms.
You don't have to live with this!
Welcome to RESTORE Hormone Happiness!
Empowering you to:
Rebalance hormones
End fatigue
Sleep soundly
Tame hot flashes
Overcome effects of stress
Release unwanted weight
Energize your life!
This unique program is all about balancing sex hormones and the stress response to overcome your symptoms!  Did you know your adrenal glands not only make your stress hormones but are the primary source of your sex hormones once the ovaries begin to shut down? This transition typically starts in our 40s which is why we start feeling symptoms.  It also explains why the stress response and sex hormones are so intimately tied together.  Addressing this now gives your body the ability to overcome symptoms  and helps reduce menopausal symptoms, prevent cardiovascular issues, osteoporosis and more in the future. You CAN feel fabulous again!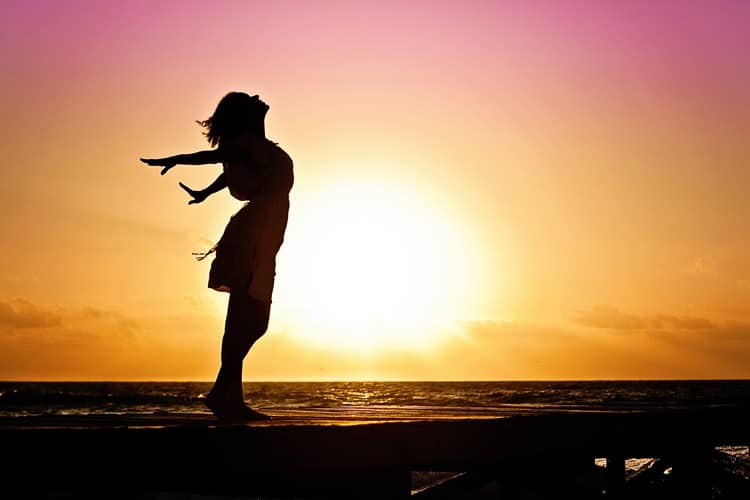 HOW IT WORKS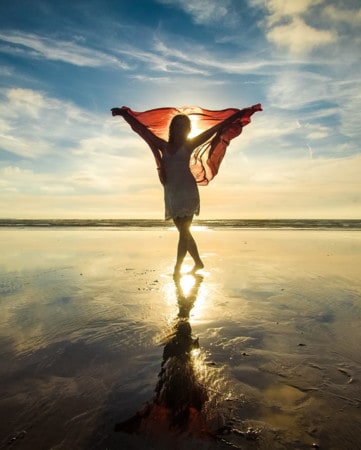 This is not your typical "one size fits all group program." This is a holistic, individualized program that incorporates group support for fabulous results! We start with your individual history, symptoms and baseline DUTCH Complete testing to create your personalized RESTORE Plan.
Register and receive your welcome letter with detailed instructions to get you started.
*Receive and submit your first DUTCH Complete Test.  You'll need to time this test with your menstrual cycle (if applicable) and send it in before our start date.  Don't worry, it's a simple urine test you do at home!
*Complete and Submit your RESTORE History and Symptom Tracker.
*Schedule your initial One on One RESTORE Consult.
*Receive your personalized RESTORE Plan.
*Begin your 7 day Kick Start Detox.
*Review your RESTORE Plan with your personal nutritionist during your scheduled time. Gain the confidence you need to be successful!
*Begin your personalized RESTORE Plan.
*Enjoy personal and group support throughout the program.
*Submit your final DUTCH Complete test during the last month. See how much progress you've made!
*Receive your final personalized RESTORE recommendations for long term success!
BEGIN TO FEEL BETTER EACH AND EVERY DAY!
WHAT'S INCLUDED
7 Day Kickstart Detox with all the details and recipes you need.

Includes Thorne Mediclear SGS liver detoxification support ($80 value)

Personalized RESTORE Plan – based on your history, symptoms and test results which includes:

A nutrient dense, whole food-based nutrition plan
Specific, individualized lifestyle recommendations for exercise, sleep and stress management
Custom, bioindividual supplement recommendations with access to purchase Professional Grade supplements

Biweekly emails with links to time sensitive bio hacks and education materials to keep you moving forward
Monthly ONE on ONE 30 minute phone check ins with Diana or Kristen to troubleshoot any issues, answer questions and provide professional guidance alongside your personalized plan
Private Facebook Page to share your successes and questions with other participants, moderated by Diana and Kristen
Long Term RESTORE recommendations at the conclusion of the program to keep you on the right path
2 DUTCH Complete Test Kits for an accurate picture of stress and sex hormone levels – see Questions below for more details about this fabulous testing method ($798 value)
CONTACT US for a free 15 minute consult to learn more or answer any questions:
Call Diana at 401-835-5687, or Kristen at 720-335-1006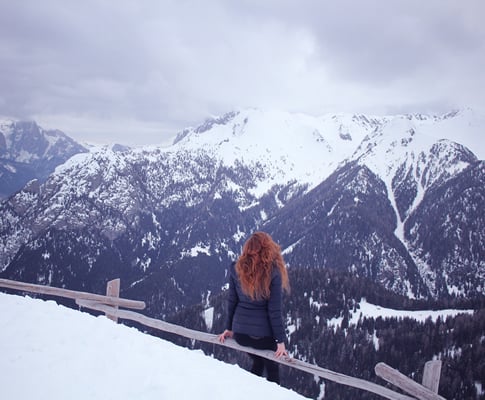 YOU MIGHT BE ASKING…
Why 6 months?
You may be thinking this is a great program but six months is a long time. The answer is simple – balancing hormones naturally by getting to the root cause of the imbalance rather than just "adding synthetic hormones to the body" (which typically adds fuel to the fire) takes time. We want YOUR BODY to be capable of doing its job for the long haul! As a bonus, sticking with your plan for six months totally sets you up for long term, new habit success!
Can I start today?
The nature of this fantastic DUTCH Complete test requires you to test during a specific time frame in your menstrual cycle (this does not apply to women in menopause or those unable to predict cycle times). We time our Online Group Program to allow you up to 2 cycles to complete the test before the Start Date so we can interpret it for your RESTORE Plan to kick in on the Start Date! It also gives you some time to organize yourself before embarking on the NEW YOU!
What's so special about the DUTCH Complete test?
The DUTCH Complete is a comprehensive, state of the art dried urine test that looks at 35 different hormones and metabolites giving a more complete picture of hormone production (visit the website here for more detailed information).  The interaction between the stress and sex hormones is what makes this test so powerful – it's the key to true hormone balance!  The best part? This convenient test is done in the comfort of your home with simple urine test strips, no blood draw required!
Stress hormones (cortisol, DHEA and melatonin).  These hormones are all critical to blood sugar management, weight management, sleep, energy and more. It also provides a daily cortisol pattern giving key insights to energy and sleep issues.
Sex hormones (estrogen, progesterone and testosterone). Levels and ratios between sex hormones affect our mood, metabolism, body composition, sexuality, PMS or menopausal symptoms and menstrual cycle fluctuations.
Detoxification patterns. This unique test allows us to learn about how estrogen is being detoxified, a critical factor for the prevention of breast and other estrogen based cancers, read more about it here. Testosterone breakdown is also assessed which is related to conditions such as PCOS (polycystic ovarian syndrome) as well as other unwanted symptoms.
I'm taking oral contraceptives or on hormone replacement therapy, does this program still work for me?
Absolutely! Depending on your goals we may make some modifications so please call us for a free 15 minute consult to discuss your situation.
Call Diana at 401-835-5687, or Kristen at 720-335-1006.
Do I need to be located in the Denver area to participate?
No! Anyone can participate in this fabulous online program. You can access everything you need through our fantastic online tools and through phone contact.
Don't wait any longer!
Make 2017 the year you conquer hormonal balance to help keep you healthy and vital for a lifetime!
We want YOU to be a part of our inner circle of health, a community of women supporting each other for optimal health!
Meet Your RESTORE Leaders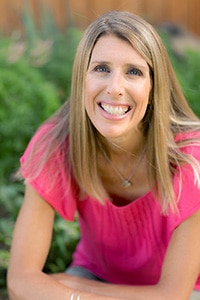 Diana Walley is a Master Nutrition Therapist (MNT), Certified GAPS Practitioner (CGP) and a Lifestyle Eating and Performance Therapist (LEAP). Diana is Board Certified in Holistic Nutrition ® by the National Association of Nutrition Professionals (NANP) and holds a bachelors degree from the University of New Hampshire.
Diana is on a mission to help women get to the heart of their health frustrations. She practices personalized Nutrition Therapy to address hormone imbalance, digestive distress, weight gain and fatigue so that women can feel amazing! There is no "off-the-shelf" program that comes close to matching the results Diana achieves with her personalized approach to wellness. Diana is a life-long learner who is committed to staying on top of the latest scientific research.
In addition to running a busy private practice, she regularly leads group health workshops and enjoys lecturing on nutrition. Diana is a dedicated wife and mother to two vegetable-loving daughters. She enjoys hiking, gardening, yoga, long walks, cooking and eating gigantic salads. You can find Diana at Every Bite Counts Nutrition Therapy.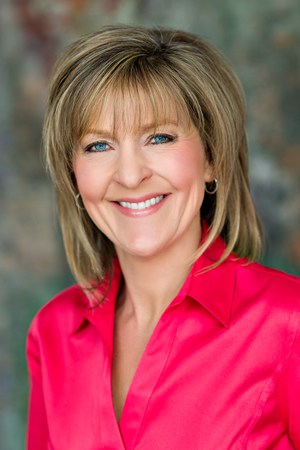 Kristen Burkett is a Master Nutrition Therapist (MNT) and is a candidate for Board Certification in Holistic Nutrition ® by the National Association of Nutrition Professionals (NANP). She is the founder of Nourishing Transformations LLC. Kristen holds bachelor degrees in Biology and Chemistry from New Mexico State University and a Master of Science from Texas Woman's University in Denton, Texas. As a former healthcare executive she focused on improving the quality of clinical outcomes for patients. She served as an examiner for the Texas Quality Award for Healthcare and the Malcolm Baldrige National Quality Award.  Her passion for true root cause analysis and preventive care led to a more holistic approach with nutrition therapy.
Kristen is passionate about helping women break out of the traditional healthcare boundaries and feel empowered to take charge of their health. Using the latest research and analytical tools, Kristen creates personalized plans that embody nutrition therapy and lifestyle elements to help her clients achieve their goals.
In addition to growing her private practice, Kristen stays committed to her two kids and husband with a "family first" motto. She enjoys family time biking, skiing and hiking in the mountains near her home in Colorado alongside cooking and eating delicious, nutritious meals. You can learn more about her journey here.